What's On During Maple in the County ?
Trying to plan your weekend for Maple in the County, March 28-29? We have a comprehensive list to help you plan your weekend so you can see and do as much as possible. Grab a map, don't forget to wear your boots, and get ready for fun and maple goodness!
by Amy White
Pancake breakfasts:
Savoury eats:
County Shores, the newest sugar shack to join the festivities, will have southern smoked BBQ ribs, beef brisket sandwiches, pulled pork tacos, and smoked mac 'n' cheese, all served with homemade maple BBQ sauce from local food truck, Smokin' Rednex BBQ Co.

Nyman Farms

is serving up maple pork, Jersey beef burgers on a bun or homemade chicken noodle soup

Sugarbush Vineyards

will be offering homemade soup with a fresh roll for lunch

Enjoy baked beans and homemade bread at

Walt's Sugar Shack

Try maple-flavoured pulled pork on a bun at

Roblin's Maple Syrup
Maple-themed treats:
Fun for the whole family:
Farm animal fun:
Enjoy a stroll through the sugarbush:
Where to sample local beer/wine/cider…
Maple-themed treats…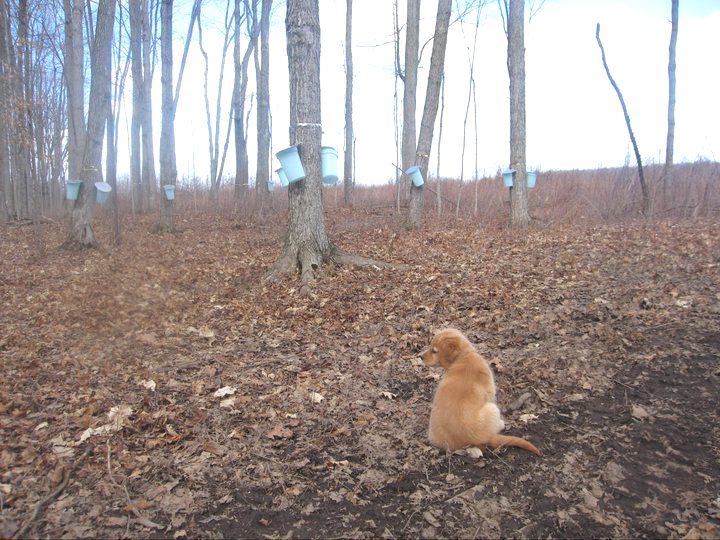 Bring your dogs to:
Meet

Bakkus, Rieki, and Jersey, Golden Retrievers and the 'three dogs' of

Three Dogs Winery and Sugarbush

Sugarbush Vineyards

– dog-friendly and with pups of their own

Please note that many sugarbushes ask that dogs stay home, due to the combination of crowds, food and lots of little kids. Phone to inquire if your dog is welcome at the sugarbush you'd like to visit.
The sugarbushes aren't the only places having fun during Maple in the County — The County's restaurants, wineries, breweries, farms, distillery, art galleries, and shops are celebrating in sweet style with maple-themed menus, activities, and promotions to enjoy as we celebrate Maple in the County.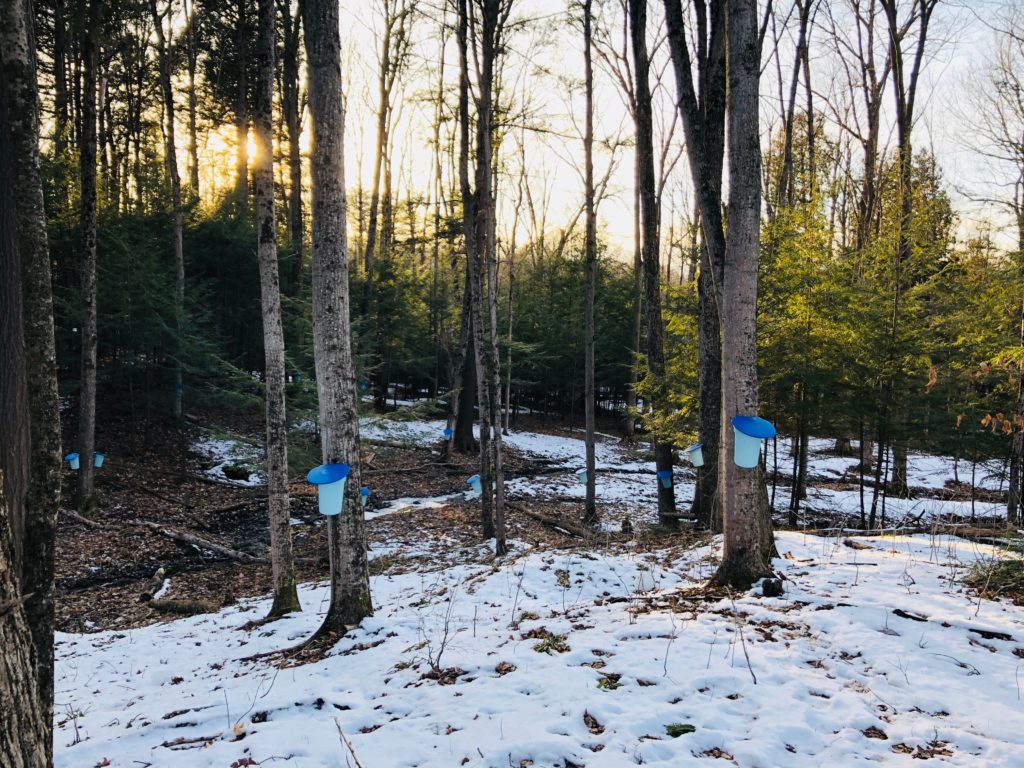 Head over to Maple in the County to see how The County businesses are participating in the festivities!